Who We Are
We believe that financial products should offer peace of mind. They should be easy to understand and never take you by surprise. That's why we created Duo Bank. We continually reimagine and recreate to bring these kinds of financial products and services to Canadians.
We're a Canadian bank, and we bring our extensive retail experience together with our expertise in credit portfolio management, risk, marketing and operations under the guidance of a seasoned leadership team.
Our value-driven approach to financial services is at the heart of everything we do. Our financial products and services propel our partners' businesses by empowering them to deliver the best value to their customers. We focus on building relationships and putting customers first. That's what makes us different and how we help Canadians focus on what matters to them.
Innovative.
Efficient.
Value driven.
Our Story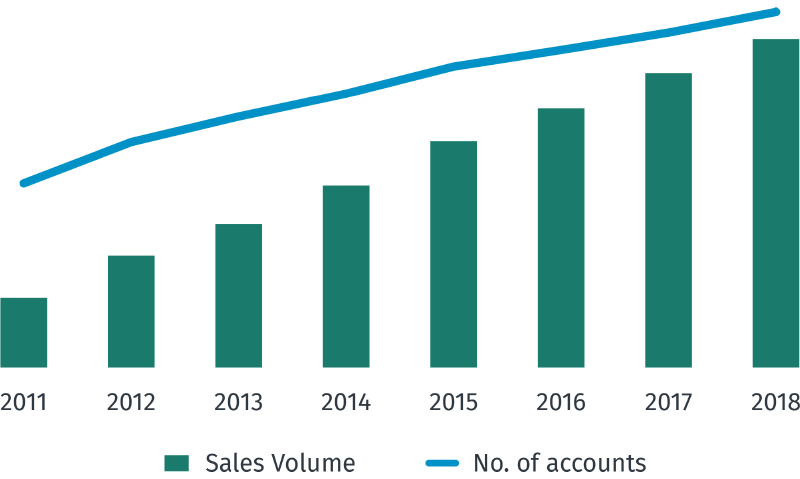 We're new, but our roots are deep. We began our journey as Walmart Canada Bank in 2010. Since then, we've consistently and profitably grown the Walmart RewardsTM Mastercard® into a high-performing portfolio year over year with best-in-class risk-adjusted returns.
With robust sales channels and innovative and efficient operational solutions, we're partnering with industry leaders to deliver the next generation of financial solutions.
We're a bank founded on the mission to provide value-driven financial products that are clear and simple, to help Canadians focus on what matters to them.
Our Core Values
Our mission is a commitment shared by everyone on our team. It influences how we conduct business and is reflected in our values.
Put the Customer First
We strive for more than customer satisfaction. We treat our customers like we would want to be treated.
Be Inclusive
We show a deep respect for others and the communities in which we operate. We value diversity of thought, ideas, culture and experience.
Bring Your Best
We don't settle for status quo. We're driven and committed to always exceeding expectations.
Do the Right Thing
We are trustworthy, honest, ethical and transparent in everything we do.
Think Like an Owner
We are passionate about our business. We think outside the box. We are determined to innovate and drive efficiencies. We're not afraid to roll up our sleeves to get the job done.
Our Business Partners
We partner with best-in-class companies to leverage their products, services and technologies to drive innovation, efficiency and value in our business.